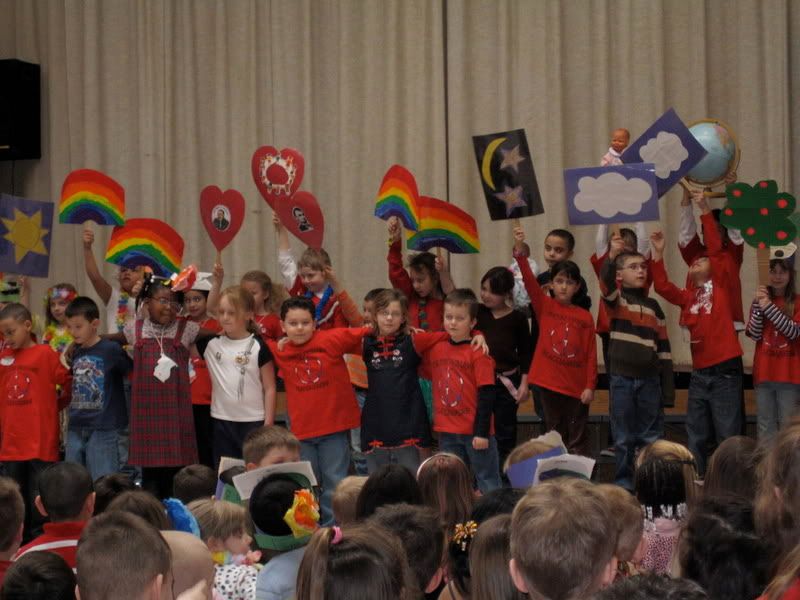 Here we are nearing the first day of spring, feeling the sudden sense of the wheel of our year turning again, and we're still looking at a foot of snow on the ground here in northern New York. And yet...the past few days I've begun to
feel
spring, somewhere under the snow, under the ground, quickening and stirring and ready to burst out. I always imagine it like an embryo, spinning quietly under the top soil that is still hard and frozen, waiting for its moment. The temperature gauge on my car this afternoon said it was 35 degrees outside, but with some sunshine smiling down on us after weeks of overcast skies, it felt much warmer, and it was almost as if you could
smell
spring in the wind.
I don't actually mind winters. I rather like nesting down in a warm house, soup simmering on the stove and hot tea and cocoa in mugs, reading or knitting as the snow falls outside. There is something deep down that even
needs
this "hibernation" of sorts, like anything creative or anything new needs a period in the womb, a period to develop quietly. But I'm really ready for the year to turn now. I'm ready for damp, warmer breezes and rain boots, for the scent of green things popping up, for long walks, for afternoons spent out in the yard. I'm ready for fresher produce. Clint is going to build me some boxes to plant herbs in; we have a fenced-in yard, but it's rather small and I don't want to plant my herbs on the ground because I have more than a sneaking suspicion they'll get peed on by the dog. So Clint is going to anchor some boxes to our fence. I can't wait for fresh mint and basil. I'd like to find a good co-op around the area.
And there is just something exciting about spring, something that energizes. I find that the downward turn toward the autumn equinox fills me with the same kind of energy. It's no surprise that those are my favorite times of year, I suppose.
The kids are doing very well. The picture above is from last month's Peacemaker Assembly at Sophia's school, with the 1st graders singing "What a Wonderful World." Sophia won an award for sharing, which of course tickled her to death. I am also just so pleased and proud of how her reading is going.
Benjamin is getting excited for his birthday, and we have planned a pirate party. He is giving out some invitations tomorrow to some of the neighbor children. He recently got
really
into a cartoon called "Avatar," and we found a dvd with the first 24 or so episodes at the bookstore. I was able to use a 30% off coupon and get it for a very reasonable price. I can't wait for him to open it. He's going to be very surprised and excited.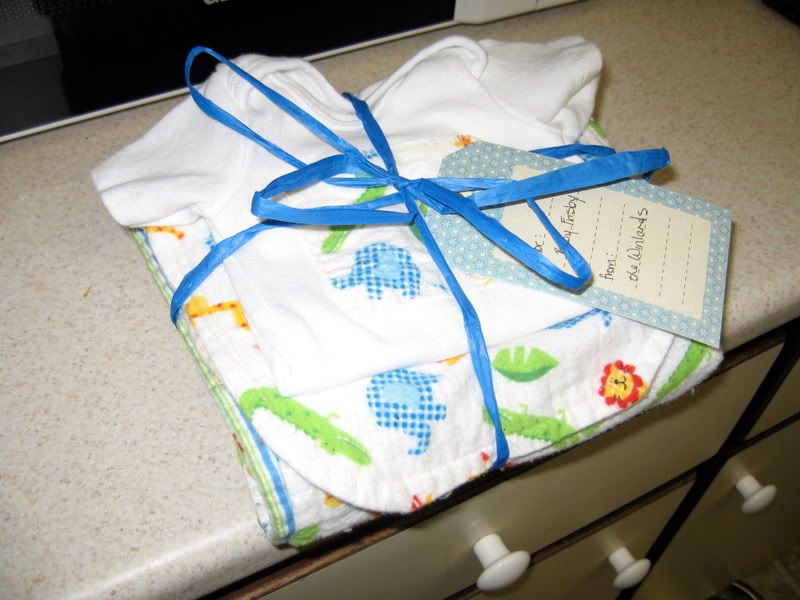 And continuing in the vein of new starts, of quickenings, my latest sewing projects have been baby gifts. We had friends over Friday evening who are expecting their first baby, a boy, in a week or two, and I gave them a gift set of a blanket, bib, and matching onesie that I made with my love, my Brother XL-2610. I'm pretty happy with how it all turned out, so I think this is my new gift for babies. And there seem to be a lot of people having babies lately.
Ah, spring...don't leave us waiting too long.