My baby boy turned five and he had a pirate birthday party. I think it went pretty well. His friend from up the street was able to come, and so were our very dear friends from Rochester,
Sarah
and her fabulous children, so both Benjamin and Sophia were over the moon about that. (And I was pretty giddy myself.)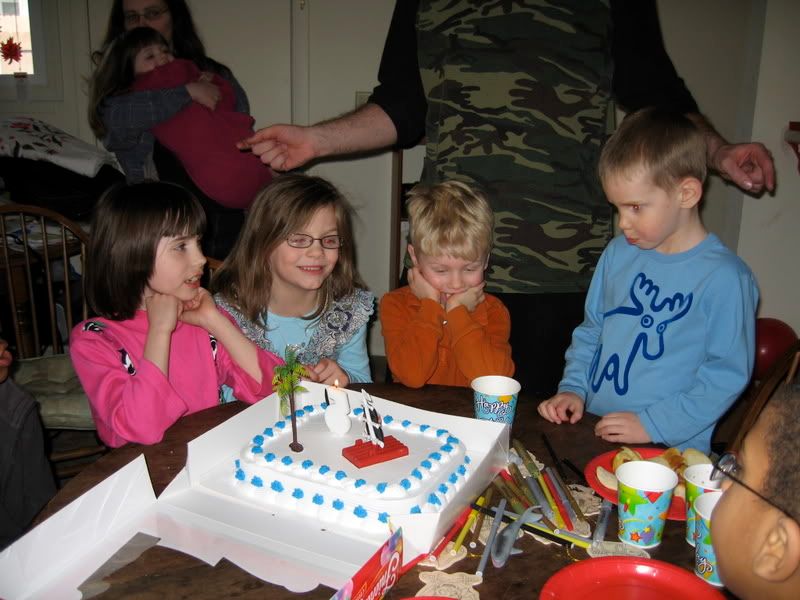 He had strawberry cupcakes, pizza, little hot dogs, and an ice cream cake. Yep, we cracked those kids up good and then sent some of them home! The mothers probably hate us! I was a little worried about what to do with the kids, especially as we had a range of ages, but they pretty much just ran around the house and entertained themselves. Benjamin had one of his presents, a Pirates of the Caribbean cd player (the actual part where the cd goes is Davy Jones' heart! it glows!!), set up on a table with the goody bags and we had some pirate music. But far and away, Benjamin's favorite thing to play on his new present is Funky-town, as sung by The Chipmunks. He repeatedly asks me if I want to "see his moves".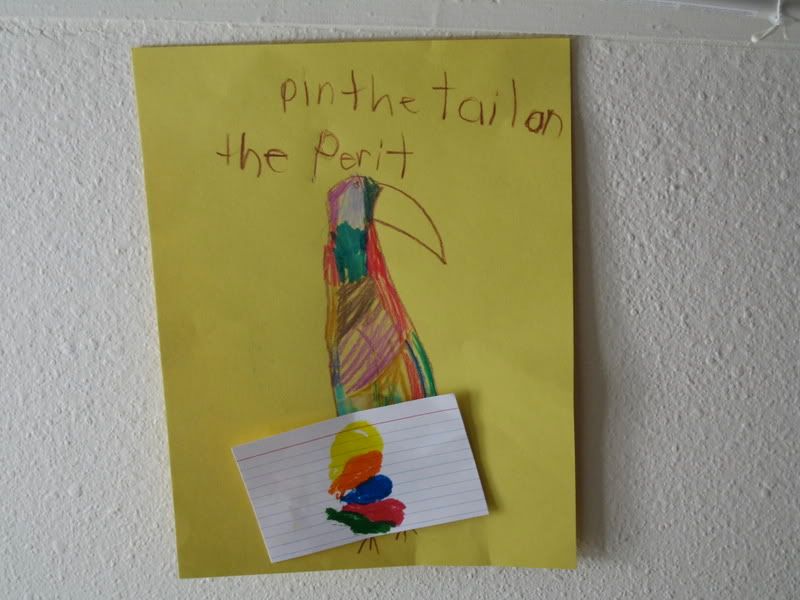 Sophia made this for the party. She kept saying things like, "I really want Benjamin to have a good party, because he's my little brother and I know he just wants some friends." And I was like, "Gee, it's really wonderful that you care so much about your brother, Sophia, but quit making him sound like a complete social outcast!"
I also made small bags from a pirate fabric I had at the house. These became the goody bags, which we filled with some candy, small pirate telescopes and play gold from the dollar store, and some saltwater taffy. It was very, very easy, and I used some self-adhesive velcro so they fasten together at the top.
Maybe the kids will use the little bags for something aside from the goody-bag lifespan.
So Benjamin had a great birthday, and we had a great weekend with Sarah and her kids. Couldn't ask for much more.