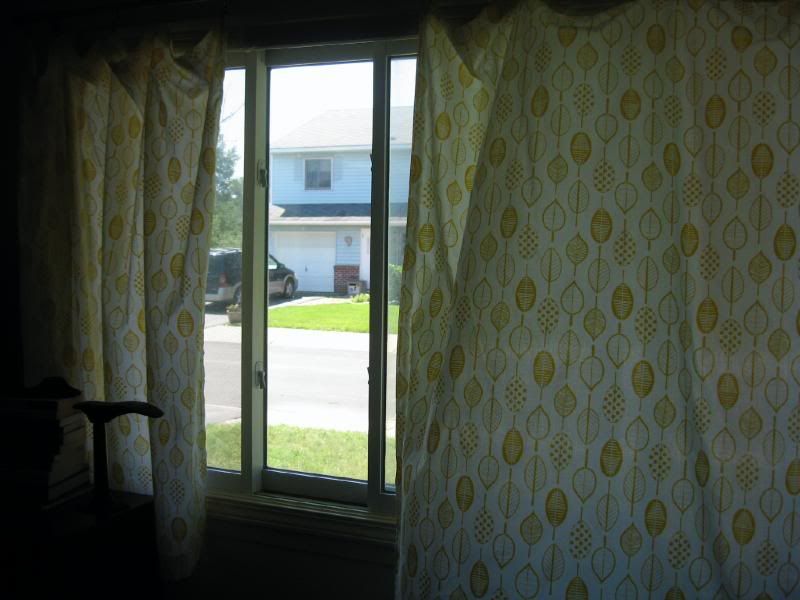 I'm trying to think of what I've accomplished in terms of crafty stuff, or creativity in general, over the summer and it's kind of embarrassing. I made a tote bag for Sophia's best friend as part of her birthday gift, but didn't get a picture of it. But! Look, I did make these curtains for our living room. Finally, WE HAVE WINDOW TREATMENT. It's a big window, as you can see, and the room just needed something bright. So I got
this Robert Kaufman fabric
from Sew Mama, Sew and whipped these up. It wasn't exactly hard...I almost feel guilty bragging about it.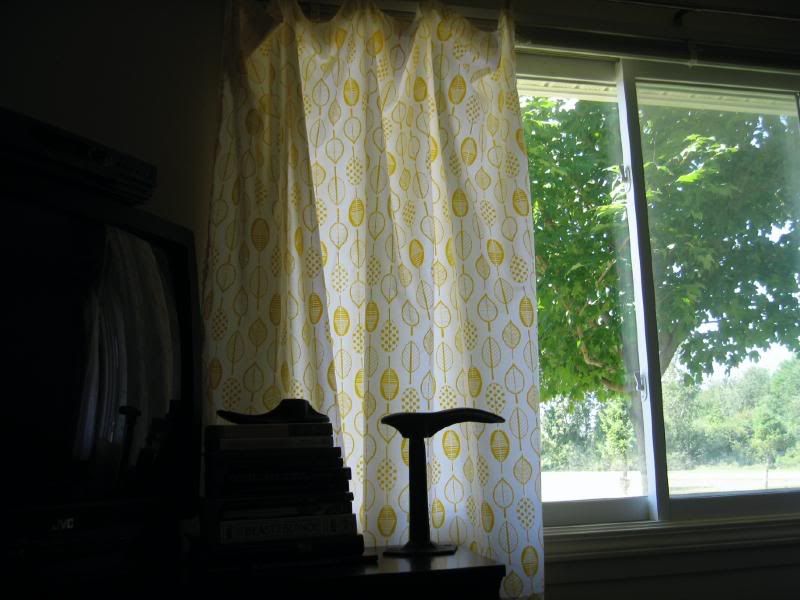 Anyway. I think they do add some sunshine to the room. I bought some of those little rings that hang on the curtain rod and clip to the fabric, so I didn't even have to worry much about my top measurements since the rod doesn't actually run through the fabric. See? I'm lame.
The kids are staying with their Nana and Papa in West Virginia for probably about 2 weeks. That seems like such a long time...I feel a little weepy about them being gone for so long, but they were very excited about it. And! And! I start a job at Border's next week! I really wanted this job. It's just part-time right now, but that's perfect as we transition Benjamin into Kindergarten and Sophia into 2nd grade and we all get used to it.
And this week? I'm going to clean the house. And what I clean won't be immediately demolished as soon as I leave the room. And I'm going to read. A lot. Yes.