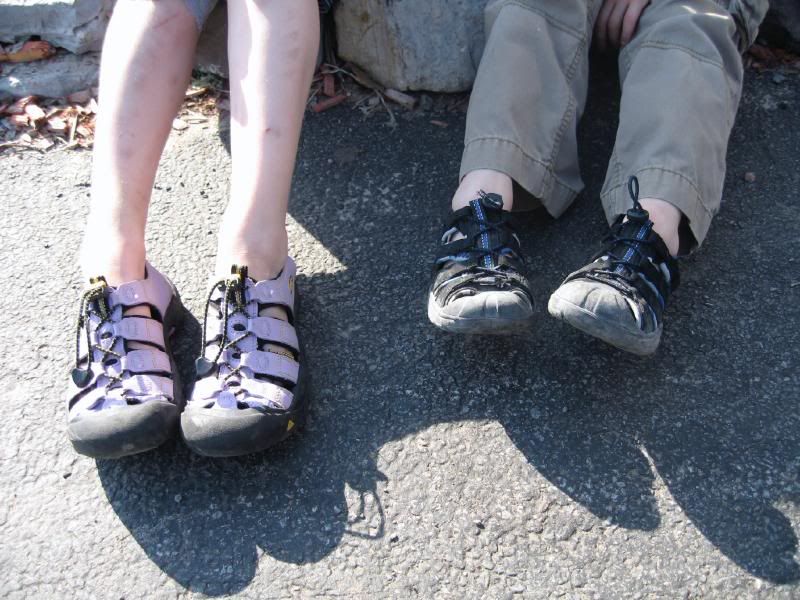 For all the snow, and for all that it felt like spring was never going to quite arrive here in upstate New York, we're having weather that is positively balmy now, and have been for more than a week. It is quite simply
gorgeous
. I think I will adore the summers here. The kids got new shoes to see them through all their summer adventuring: "performance sandals". They love them because they're comfortable and they can get them wet. I love them because they keep their feet fairly protected and they just wash off when they get muddy or dirty. Plus they can be worn to school and such. So versatile.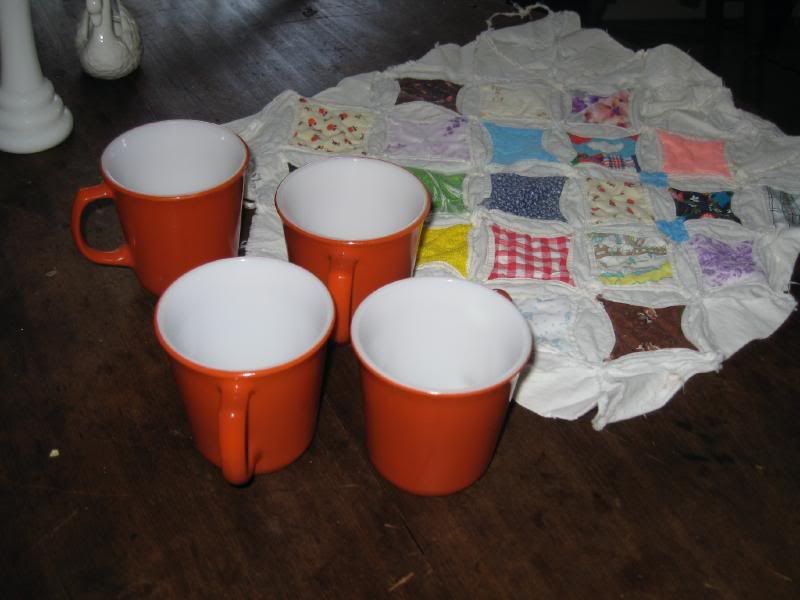 Benjamin and I went thrifting today, and I totally scored. I found these vintage orange pyrex mugs, which I love way too much to be normal, and this hand-sewn patchwork panel at the lovely local store that encloses antiques, a nursery/garden supply shop, and foody, crafty new things all in one delightful and dangerous stop. (It's the same place my birthday table came from.) We also picked up two small vases at the post thrift shop, which we've filled with some of the flowers growing in the front garden. And I only spent $20!!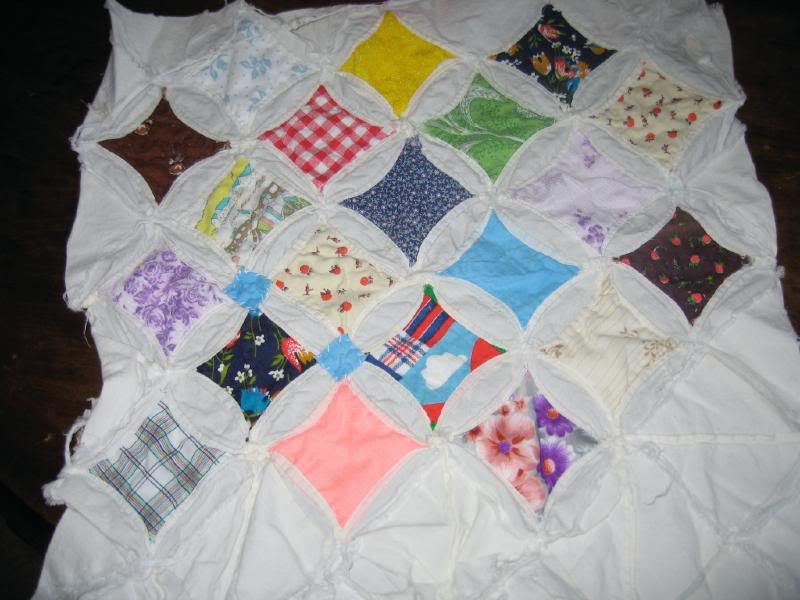 Here's a close-up of the patchwork piece I found. I debated turning it into a pillow, but instead decided to use a frame I had on hand from a picture I was gifted but just isn't me, and turned it into some wall art. I really like how it turned out, even though the piece doesn't quite "fit" in the frame.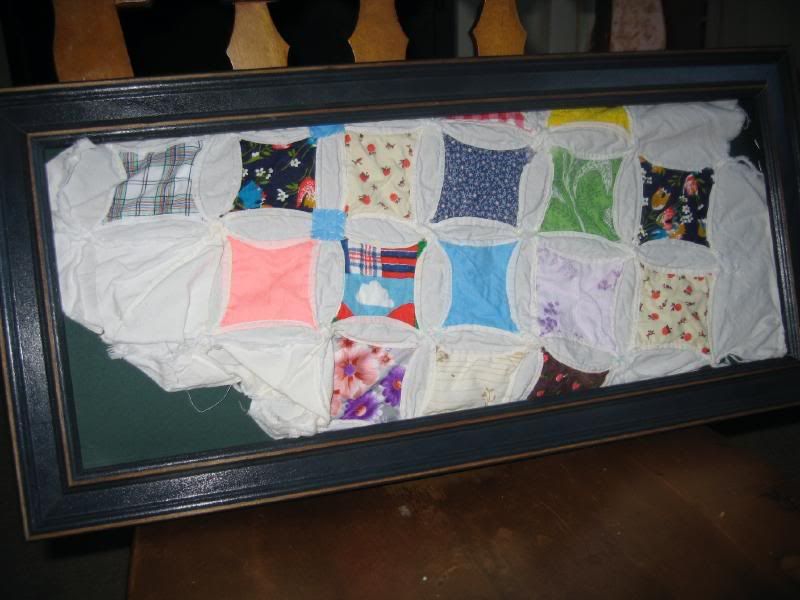 Clint is in the field for the week, so I'm making a non-meat dinner. I can't do that very often when he's here; he says he can't get full without some meat, and unfortunately he just wasn't raised as a veggie person. Oh, I make him eat them along with the rest of us, but his caveman heart just isn't in it. He is so very happy grilling season is here, and he can "burn some meat myself and eat it." And I really do *love* his grilled chicken and burgers. But tonight, we're having steamed veggies and rice. Yummy, easy, intensely satisfying...and good for the one person in this house trying to shed some extra pounds, too.