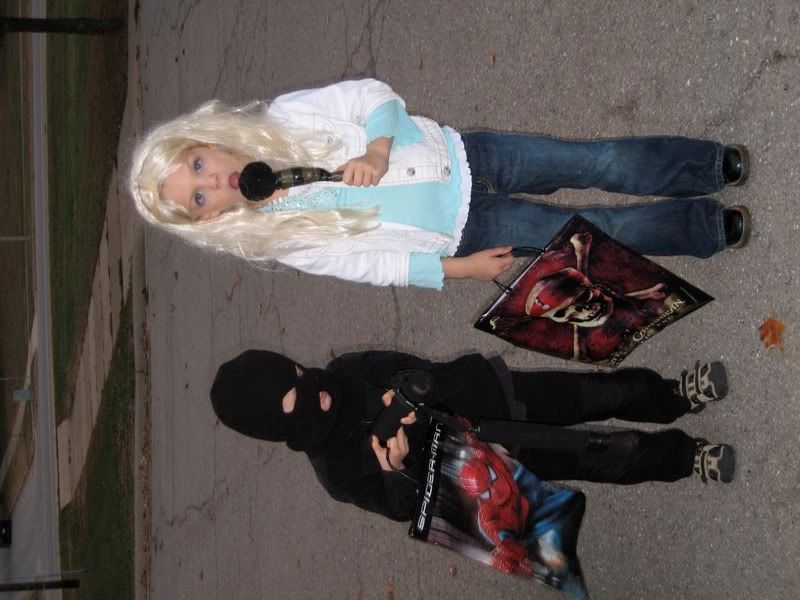 For Halloween, Sophia decided to be the tweener-rock-Disney-princess Hannah Montana, who she adores. Go figure.
*is puzzled*
Benjamin, on the other hand, went in the other direction and decided to be a ninja.
These costume choices turned out to be happily painless, in both the logistics and the price tag, which made for a happy Mama.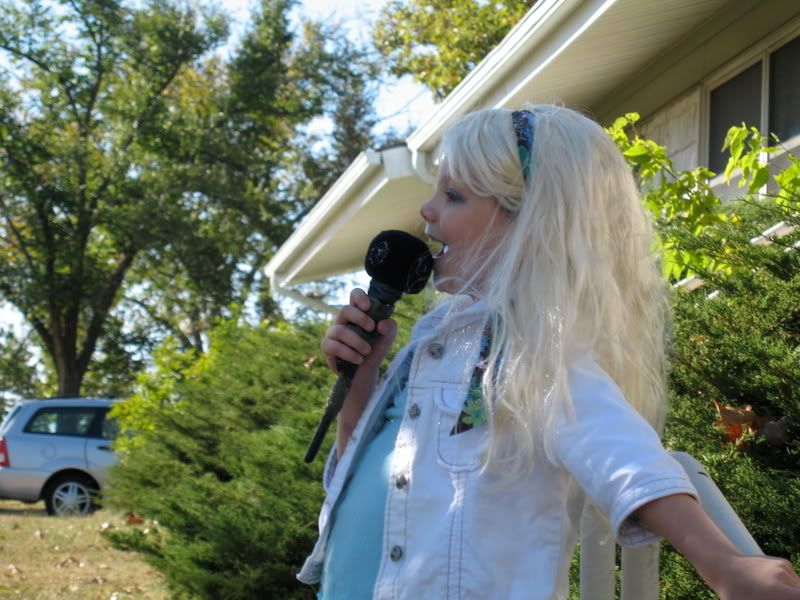 For the Hannah Montana costume, we just picked random clothing already in Sophia's closet -you know, stuff with sparklies on it, and a denim jacket because apparently there is a picture of the ever-advertised icon in which she is wearing just that- bought a wig for $4, gave her some metallic blue eyeshadow, and stuffed a black sock onto a wooden spoon, applied electrical tape, and lo there was a microphone.
(That was Clint's addition, Mr. Crafty would like it known.)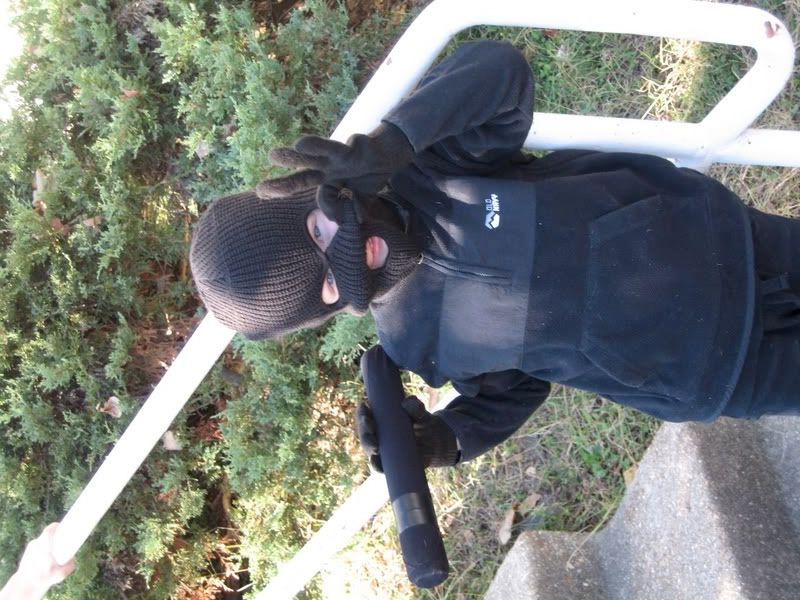 Benjamin got a black fleece outfit from Old Navy, which has gotten a ton of wear on its own, and we picked up the black ski mask and mittens for about $3. His numchucks (I'm not sure if that's the correct spelling for numchucks, but I don't quite care enough to look it up) were made of paper towel rolls stuffed with grocery bags and then shoved into black dress socks, then more electrical tape was added. The transformation was then complete, and he became...Ninjamin!
Really, I didn't realize I had married MacGyver until the Halloween accessories had begun in earnest.
We ended up going to the party thrown by the USO here on post, for a few reasons. We weren't feeling the door-to-door this year because Benjamin was just a little ill and we didn't know the neighborhoods. We also knew a few people going to the USO thing, so we went and it was really well done. There were adults sitting around for the kids to go trick-or-treat, and they gave us cookies and popcorn and sodas. There were two movies playing, coloring tables set up, and it was all free and safe and warm and, well...
contained
.
It's like my parenting tip to a tired mom...take your kid to Barnes & Noble and let them play with the trains and look around, because the entire section is enclosed by a wall, with only one gap you have to monitor. Entrapment. That's the key to a successful day of parenting sometimes.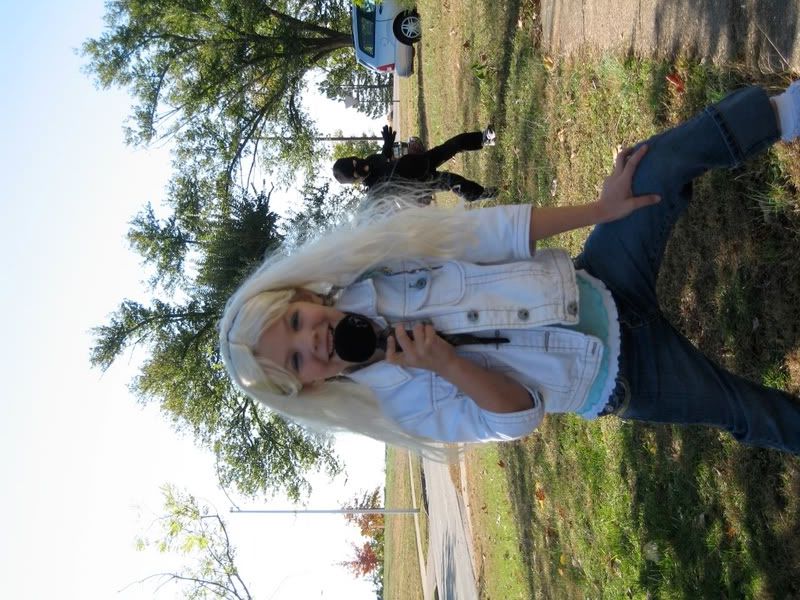 This last picture is here simply because it cracks me up so much. Hannah Montana has no idea, but she about to be attacked by that lurking Ninja with all his fancy kung-fu moves!
If that happened on the Disney show, I might watch it.