Me and my sewing machine. We're past the flirting now. We're on to the long walks and moonlit talks. Soon it'll be the bottle of wine and the sloppily delivered professions of adoration phase.
Anyway, we've made some things together.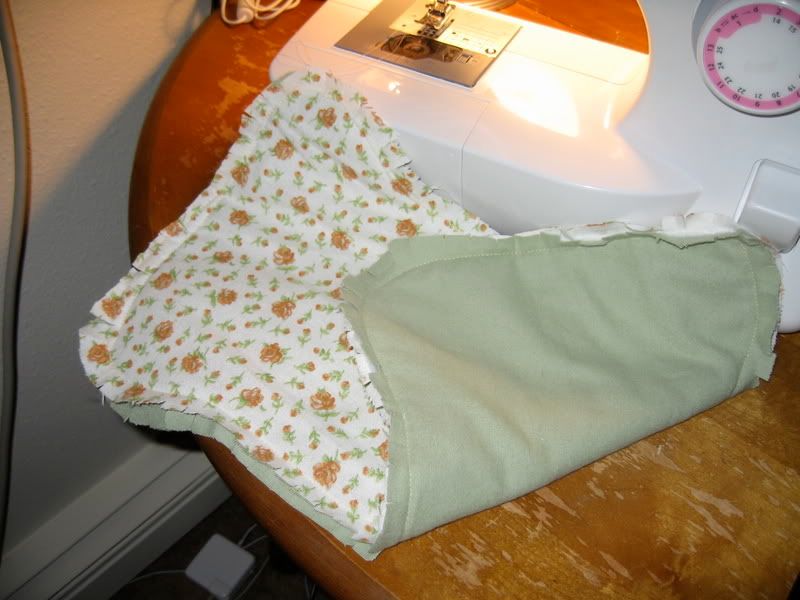 I got the pattern/guideline for this burp cloth from
Handmade by Jill
. This is the first one I made, flannel on both sides with some batting in between. I've made another with more traditionally boyish colors, and after I make several more these will go out in small stacks to people reproducing.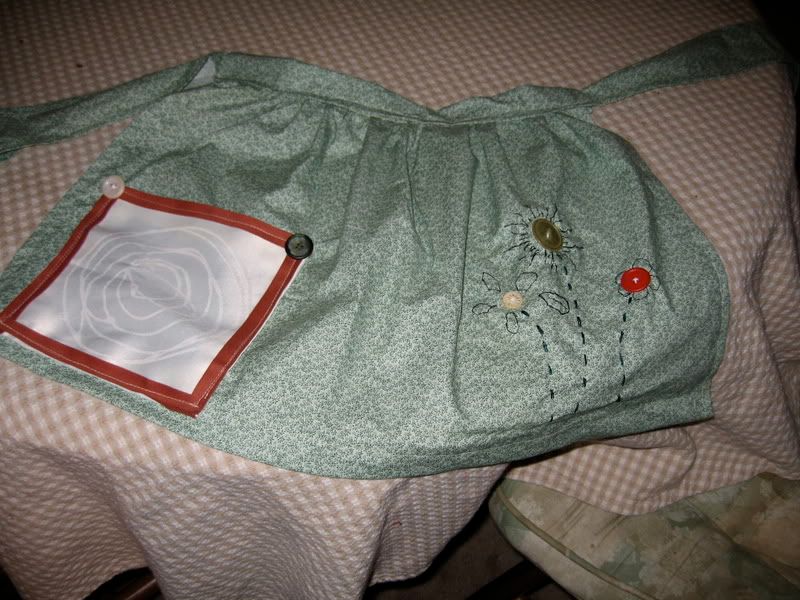 I'm really excited about the book I just got: Bend the Rules Sewing by Amy Karol, the same woman with the great
Angry Chicken blog
.
I took her pattern for a vintage apron and modified it to fit smaller persons. It's just some cotton fabric embellished with a pocket and some hand done embroidery. I used some vintage buttons from the big mason jar full of them I got from my great grandmother's house to hide the somewhat ugly seaming where the bias tape is on the pocket and for the embroidered flowers.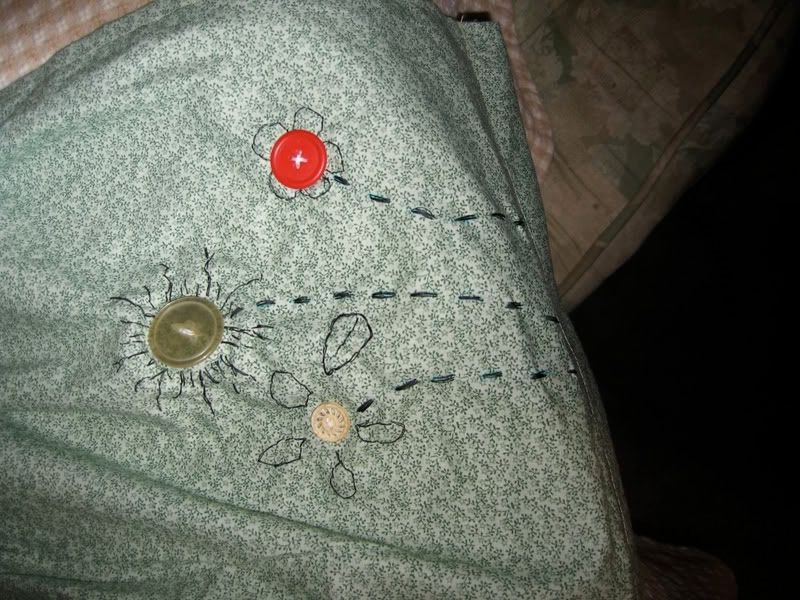 A close-up of the very much winged flowers.
I sat down with this about 1pm this afternoon and, no lie, finally foggily resurfaced about 4pm, just in time to go pick Sophia up from the bus stop.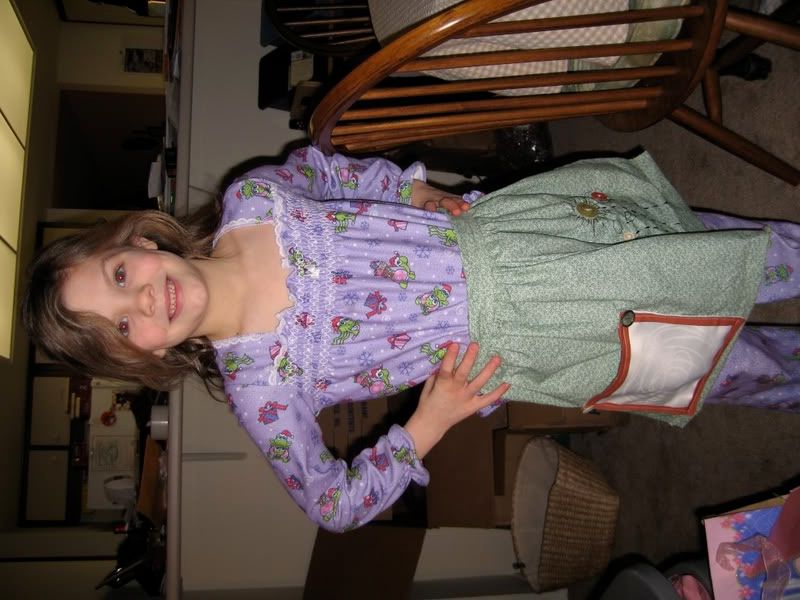 Happily, Sophia was delighted with the gift I laboured on for an entire afternoon.
I am only further encouraged. As if my new machine and I needed more.