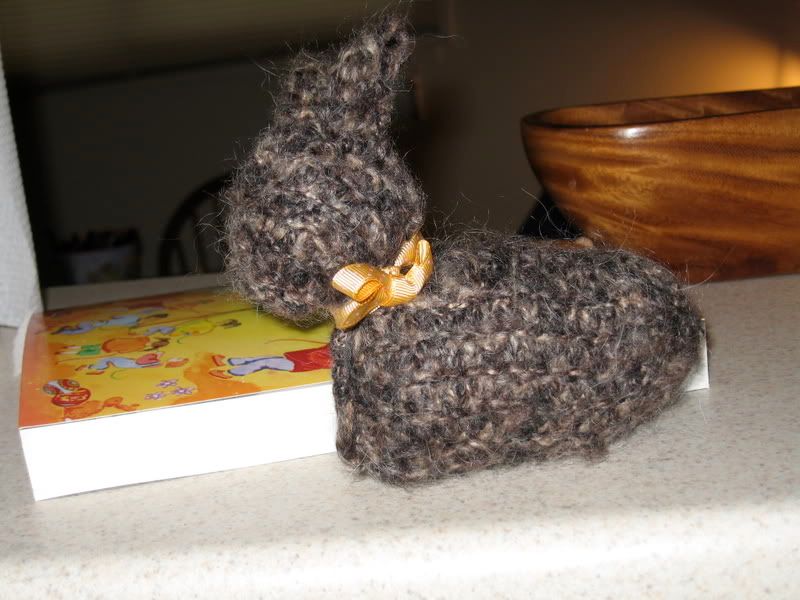 I'm really invested in choosing handmade as often as possible these days. First of all, I love getting handmade items. A homemade gift is layered with so much thought and intent that it just
feels
special, ya know? Now, I know that we don't always have the time to devote to handmade items, nor do we always have the inclination toward handmaking something. So the other facet of my newish devotion to handmade is
buying
handmade whenever possible. I love love love
Etsy
for this. There are all kinds of vendors on this site, selling knitted things, sewn things, jewelry, art, dolls, paper goods, and it goes on and on. Not only does buying handmade support the people who make these wonderful things (while NOT supporting all the creepy business practices from some large chains out there) but you get a really fantastic, often heirloom quality, product from the transaction.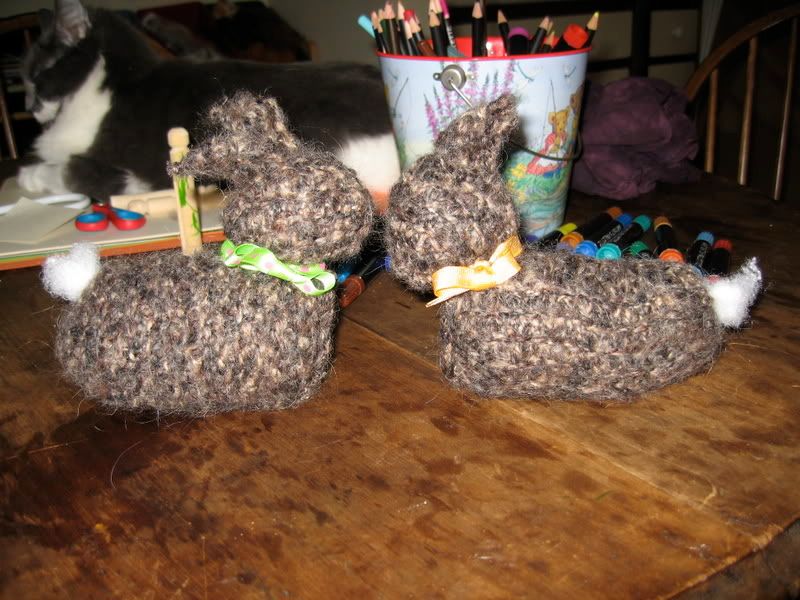 Anyway, I decided to make something for the kids' spring baskets this year. I got the pattern for these knitted hares from our copy of
All Year Round
, a seasonal celebrations book, very Waldorf style. (It's little caption says something about Christian celebrations, but it isn't at all preachy and doesn't feel like that. While it has Christmas and Easter ideas, it also has ideas for each equinox and solstice. It's very inclusive.)
These were very easy to make: all you need to know is the basic knit stitch. I got some mohair yarn and cotton stuffing from Michael's, and used some $1 yarn scraps I got from the bargain bin at Target to brighten up their wee necks.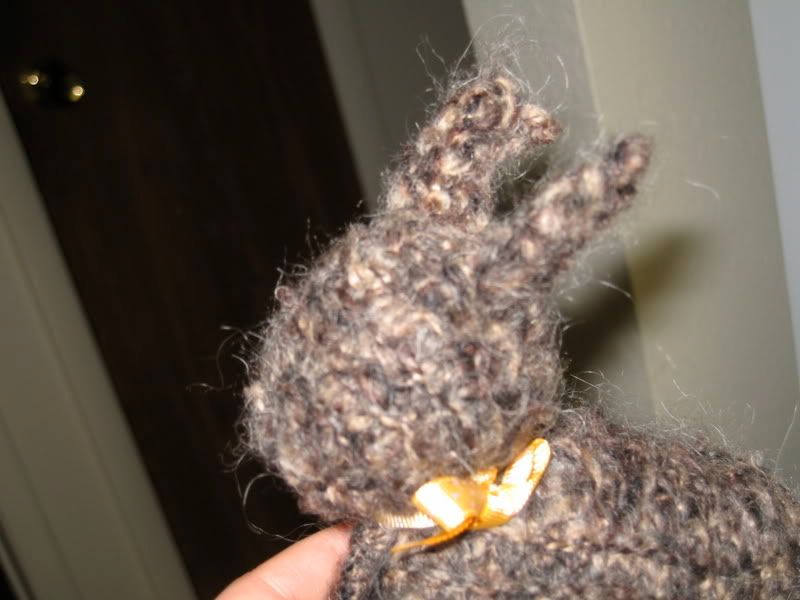 Normally I'd give them their spring baskets today, the equinox, but the books I ordered them haven't arrived yet and my mother is coming to visit on Friday. Since she celebrates Easter, we might wait so she can be included in our celebration.
We
are
going to make egg baskets from shredded wheat and melted chocolate, a la
Angry Chicken
and welcome spring our own way.
(Please spring, come here soon!)