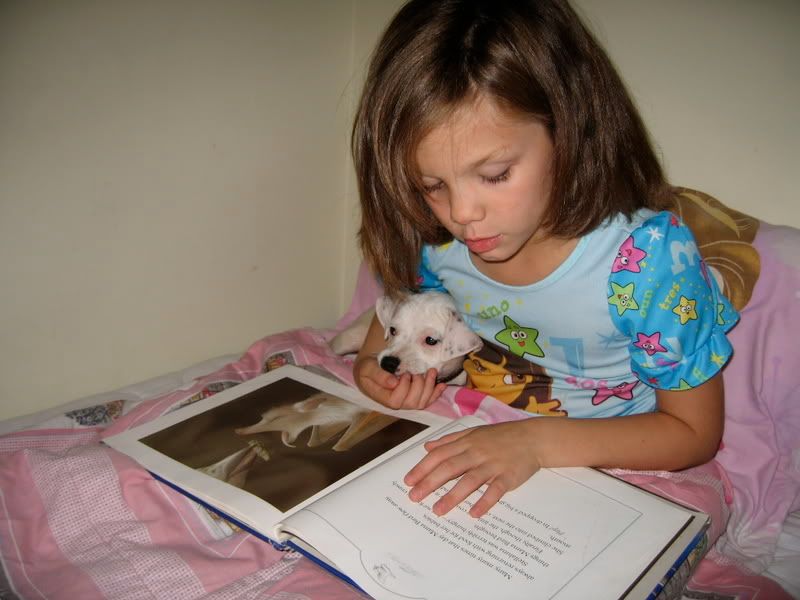 Sophia is actually reading now. It takes a lot of effort and she still needs to spend a lot of time sounding words out (because her list of sight words is pretty small when you think of all the different words that make up a story!) but she's doing it. It's exhilarating and exciting to watch her discover this new world all for herself. We've always done a lot of reading around here, but there is really a huge difference between only knowing books from being read to, and being able to explore them all on your own. She's not
quite
there yet, but she's so close we can both taste it.
I've also started reading bigger chapter books to the kids, and with Autumn approaching it puts all of us in the mood to cuddle up and read. I love that; the DVD player goes off and the Leapsters are put away and I know that those quiet hours are the ones that will stay with them like a shadow as they progress through their own adventures with knowledge and learning and the entire wide world that is open to them.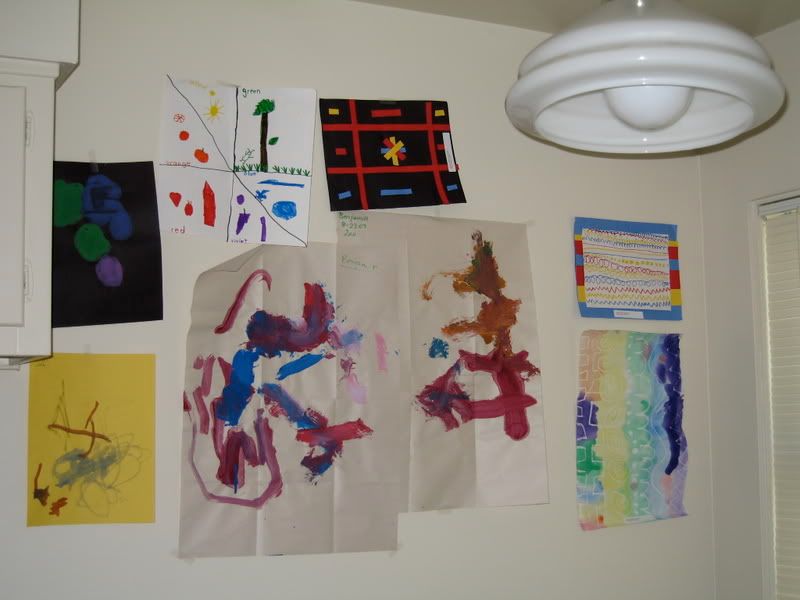 On a different tangent, what do you suppose the walls of a house would look like when the family who lives there brought next to nothing to it while they lived there? Would you think they would be bare? Well, not our walls! We are sporting our own, very special art gallery here. The artists are quite young, but very promising. Might be collector pieces one day.