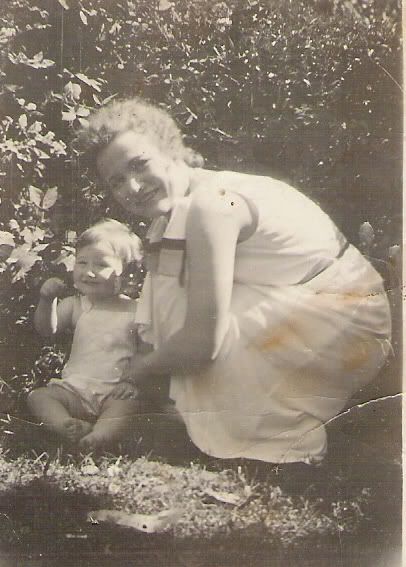 I love this picture. It's my great grandmother, Violet, with my grandmother, Ghislaine. My great grandmother passed away a few years ago, but this picture of her, a young mother looking over her shoulder with the sunlight on her back, makes me happy. I have another picture, with her and her grown daughter encircling my mother and her two siblings, that I would have liked to post, but alas...it isn't scanned to my computer. I have a deep, desperate love of old photographs, and I've been lucky enough to be given quite a few from my mother's side of the family.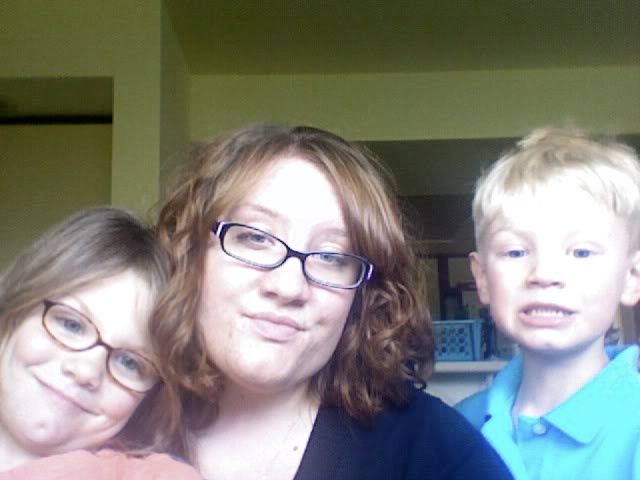 I had a great Mother's Day. Not only did I get the Best Mama Present Ever, but the day itself was a joy. We went for a hike on a beautiful trail here on base, which circled a pond and was just long enough to be a hike without too much carrying of the children involved. (Ok, Benjamin isn't the best walker and he spent about 10 minutes up on my shoulders toward the end.) It was such a gorgeous day. I can see us doing that walk a lot. Clint grilled after that, and we even had brownies while we watched a movie. Perfect.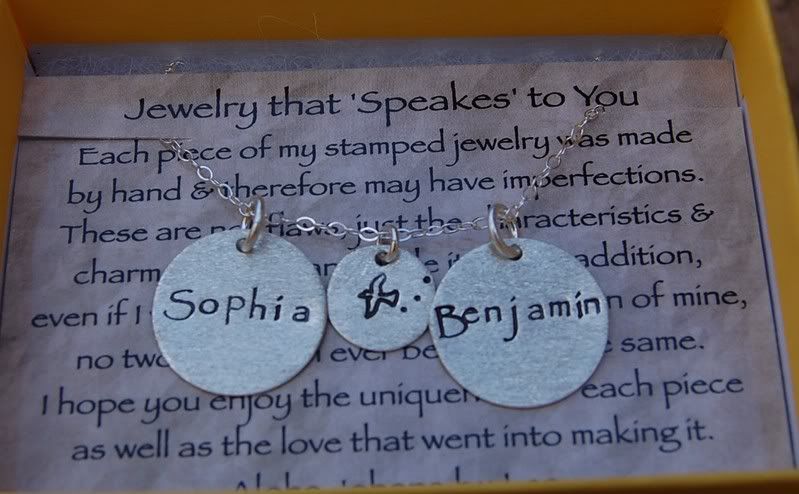 This was my present. I found the artist on
Etsy
and she did a fantastic job on this necklace. I just adore it and have been wearing it constantly. Sophia also brought home a card she made for me in art class, and it's pretty fabulous.
We saw Iron Man on Saturday, and everyone enjoyed it. Benjamin had been pretty ambivalent about Iron Man, which is surprising given his love of super heroes. So when we left the theater I asked him if he liked it, and he said, "Yes. And when I say 'yes,' I mean 'AWESOME'!" Score.
On Friday I got Sophia out of school a bit early because Clint's company was having a family event at the bowling alley. They had a lane set up with bumpers for the kids and they had cake. Cake seems to be a universal happy-maker. It was the kids' first time bowling, and they both loved it. I'm not a big fan myself, but I can see I'll have to suck it up and take them more often.
Anyway, the whole weekend can basically be summed up as: I am one lucky mama.
Happy Belated Mother's Day to all!